FREE
Released: 4 October 2013
Version: 6.9
Compatibility:
iOS
Requires 6.1.3 or later.
Compatible with iPhone.
Android
Requires Android 2.2 or later.
Compatible with Android phones.
Other
Requires xHTML mobile browser.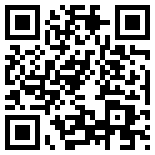 Teddington
Retro Bistrot
http://retrobistrot.appsme.com
Description
One of South West London's premier restaurants, the popular Retro Bistrot serves excellent French-style food in relaxed and stylish surroundings. Winner of the Good Food Guide London Restaurant of the Year 2012, and proud owner of two AA Red Rosettes, the Retro manages to deliver a sense of luxury in both food and ambiance at very affordable prices. Stylish but down-to-earth diners are welcome to enjoy the full menu or simply pop in for a snack and a drink.

Key to its success is the blend of great food with a unique brand of personal service. Led by the inimitable and flamboyant Maitre D', Frenchman Vincent Gerbeau, the team provide charming, attentive but discreet service.

Check out our Menu and Wine List

Head chef Michael (Mikey) Collins, whose background includes three years with Gordon Ramsay, works with the very best ingredients to create French food with a modern European twist. They are undoubtedly a winning combination.

Every last Tuesday of the month sees their regular Jazz Night featuring a range of top jazz artists. A special snack menu alongside the usual a la carte and set menus accompanies jazz nights so there's something for everyone.